Round Corner Cutters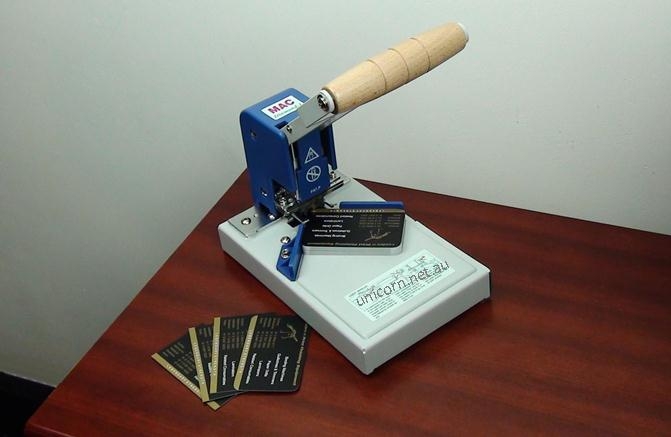 Round corners add class and style to your business cards, greeting cards, invitations, notebooks, awards, certificates or anything which requires a smooth round corner edge. You can view these on our web page
These wonderful little machines are also great for calendar making using the optional thumb cut die. The diagonal straight die trims off corners and 6mm round holes are ideal for sample swatches.
The steel alloy dies easily cut through a variety of materials such as PVC, paper, laminate, polypropylene and even leather!
Ideal for print shops, photographers, the hobbiest, scrap bookers and photographers.

The machine comes complete with one 6mm radius die and a tool kit with is neatly in a side drawer. The optional additional dies radius dies of 3.5mm, 6mm and 10mm. Also available is the 6mm round hole, straight angle die and half circle for calendar making.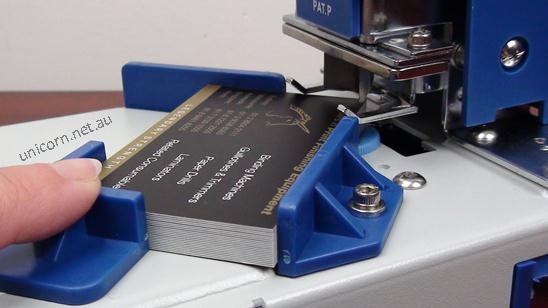 They are long lasting and cut through 10mm of paper stock with complete ease.
Print shop customers have provided us with exceptionally good feedback regarding this wonderful corner rounder cutter. They are surprisingly strong machines which produce neat, clean round corners every time!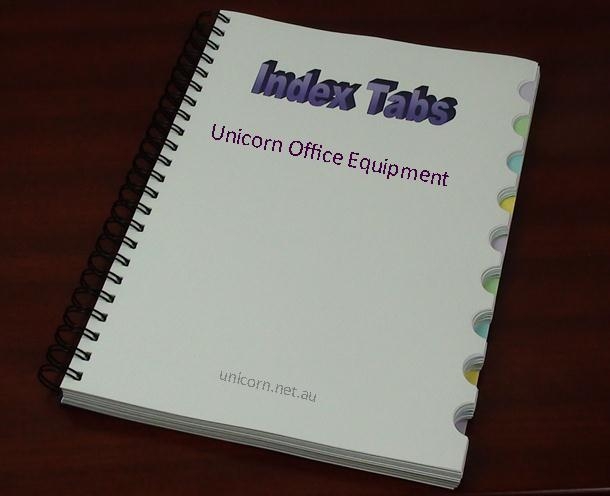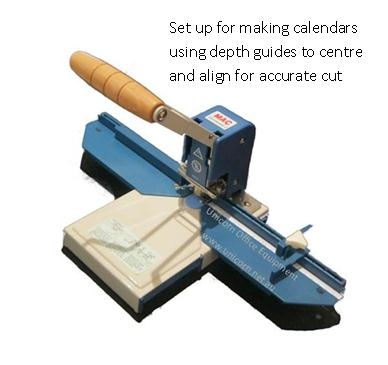 You can even create your own dividing tabs with the half circle die! Be creative as you like, the sky's the limit with this versatile corner rounding machine!