What is the Importance of Margin Control?
Essentially margin control means that you can adjust the distance the holes are punched in from the edge of the page. This feature is important particularly when your documents are relatively thick as having the extra paper "edge" ensures that the document is more securely bound and the pages turn more freely.
Models which do not offer margin control have their punch. Margin Control margin set at the default of 2mm in from the edge Entry Level spiral coil binders such as the iCoil and the eCoil do not have this function. The CoilMac M PLUS, ECI PLUS and EPI PLUS models all have margin control  and punch cancellation.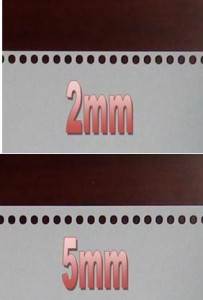 There are usually 4 margin settings to choose from